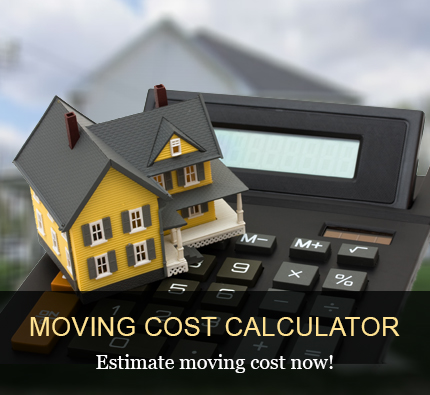 Do you want to know how approximate Packers and Movers charges in Delhi, Mumbai, Bangalore, Pune, Hyderabad, Kolkata, Chennai, Nagpur, Nashik or other cities of India? If yes then here is the best Packers and Movers Cost Calculator for you. Using this moving cost calculator you can calculate overall relocation cost on your move without making even a single call to different Movers and Packers companies in your city.
Moving (home or office) from one place to another can be a financially challenging affair due to all expected and unexpected expenses. Many people postpone their moves just because they cannot afford the high price of professional Packers and Movers. But moving doesn't have to be expensive. Understanding how professional movers and packers charge for their services, and knowing approximate packers and movers charges in advance will help you lower the overall relocation costs. If you know prices for shifting services well in advance then you can prepare the budget for your move accordingly. You will be also able to know that if any moving company is charging you more. You can also identify fraudulent Packers and Movers, if they are offering you extremely lowest rates for your move. To calculate approximate moving charges you can take the help of online Packers and Moves Cost Calculator, an innovative tool available at this website.
How Packers and Movers Cost Calculator Works?
Our Packers and Movers Cost Calculator is easy and simple to use. Just you need to enter the current city name and destination city name. This will determine an approx. distance between both destinations. Then you need to select the move size, you name and your mobile name. It's all done now. You will be provided approximate charges for hiring Packers and Movers in your city within minutes.
Approx. Packers and Movers Cost - Charges and Rates
We at Packersandmover.com can help you financially prepared for your upcoming moving. It is because we understand well that moving to a new place can be an expensive affair. Thus, we offer you various tools and resources so that you can make your move within your budget. From packers and movers cost calculator (moving cost estimator), free moving price estimates to useful money-saving moving tips, we onboard the best resources for you so that you can have less expensive and less stressful moving experience.
Figuring out how much money you should arrange or set aside as your moving budget is something that everyone faces when they need to move from one place to another or hire services of professional packers and movers. Packersandmover.com's distinctive and smart cost calculator is the best online tool to calculate the overall cost of hiring movers and packers in different cities and towns of India. The tool works on the basis of distance between your current place to another and the total volume & weight of shipment. The tool is smartly designed to understand how much packing supplies and how much assistance you may need on your specific relocation requirements. And finally, you will be able to know the approx. cost of hiring packers and movers for your move.
One thing you must know that packers and movers cost calculator is a tool that can give you approx. cost of hiring moving services not the exact price. Exact price will be provided by the chosen packers and movers once after physical evaluation of your belongings is done. The process of evaluating total weight and volume of items and other moving circumstances is also called a pre-move survey. It is strictly recommended that you must invite your movers and packers to conduct a pre-move survey so that you can receive the more precise moving estimates for your move. If a company is giving you higher moving price estimate then you can know the same because you already have an idea about packers and movers charges by using our smart packers and movers cost calculator.
Packers and Movers Cost Affecting Factors
There are different cost affecting factors for packers and movers. Two different packers and movers companies in a city may ask you for different prices. In fact, different movers and packers may offer you different price estimates. So, it becomes vital to know the cost in advance so that you can have an idea about how much amount you may have to pay. And packers and movers cost calculator can be the best resource to know the approx. movers and packers rates in your city. Additionally, you should have an idea about different cost affecting factors and cost heads of moving price estimates.
Distance to be covered: The distance between your current place and new place will one of the main cost-affecting factors for packers and movers charges. The more distance to be covered will attract the higher charges. Fuel consumption, toll tax and Octroi are other expenses that you will have to pay in a long-distance or intercity relocation.
Size of Your Move: Moving 1 BHK home, 2 BHK Home, 3 BHK Home or 4 BHK home? Moving a few household items or a lots of household items? The size of home and the total volume & weight of items will matter a lot in packers and movers charges. The cost of hiring shifting services for 1 BHK home and will be lower than the cost of hiring shifting services for 2 or 2+ BHK homes. The more items will attract higher prices for moving.
Packing materials: The type and quality of packing materials and moving boxes will also affect the cost of moving services. Any special packing requirement or waterproof packing will attract higher charges for your move.
Packing services: If you need to pack your items urgently then movers will employ more manpower to accomplish the task on time. In this case, the cost will increase for certain. Packing services for specialty items or fragile items will be higher.
Warehousing & storage: If you need storage for your household belongings then the cost of hiring packers and movers will increase as you will have to pay extra amount for getting storage facility for your belongings.
Season & time of moving: In which season you want to move, what is your moving date, are you moving in peak season or weekends, etc are some circumstances which may influence the final cost of packers and movers. If you are planning to move on a particular moving date then it is advisable that you should book the best packers and movers earlier to avoid last minute hassles and higher charges.
Moving insurance: There are two types of insurance coverage for moving - goods transit insurance and all-inclusive insurance. What type of insurance you want to get and how much insurable items you have to shift will also affect the price of packers and movers.
Other factors: There are various other factors which may influence the cost of shifting. Other factors can be the condition of road, experience of moving crew, floor of buildings, and reputation of moving company.
Apart from aforementioned cost-affecting factors you should also know about different cost heads included in price estimate. Most packers and movers will provide you moving estimates on the basis of aforementioned cost-affecting factors.
The price structure of packers and movers with different cost heads:
Packing charge inclusive of packing material cost
Labor charge inclusive of cost of loading and unloading services
Transportation cost inclusive of fuel cost (toll tax and Octroi will be extra)
Unpacking charge (may include charges for basic furniture assembly)
Charges for additional and value-added services
Insurance service charge with GST (optional)
GST charge will be extra at the rate of 5 % (for transport only) and 18% (for full service)