Do you need to hire the best and trusted company of packers and movers in Nagpur, Maharashtra? If yes then your search ends here at Packersandmover.com. We are presenting you the best residential move solution at low prices as we are partnered with veteran movers and packers agencies of Nagpur. We will help you elect the best packers and movers in Nagpur with affordable yet quality services.
Professional movers and packers agencies of Nagpur that are associated with us are background checked and verified. They are licensed, registered, experienced, reputed and knowledgeable. They have the latest tools used in home relocation process. In addition, they always use packing materials of superior quality. So, you don't need to worry at all, if you hire any company of movers and packers in Nagpur through this website. You will always get the best solution to all your relocation needs, whether you are moving down the street in Nagpur or moving to another Indian city.
Apart from dealing with house shifting requirements, our partner movers and packers agencies from Nagpur are also competent with handling other shifting types. You can consider hiring our movers and packers agencies for commercial shifting, office shifting, shop shifting, furniture moving, warehousing & storage, bike transportation, and car transportation.
How Does It Work?
Tell us about your move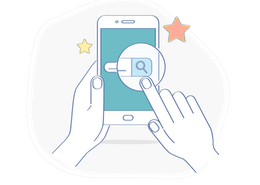 Describe the specific move details including service you are looking for. We will match your request with the best movers that can meet your requirement perfectly.
Get 3 quotations from best movers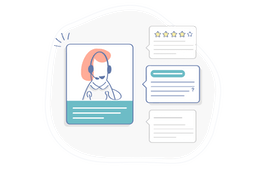 Get 3 quotes from different partner movers and packers within minutes. Compare rates, reviews, and credentials before you select a company of packers and movers.
Sit back and relax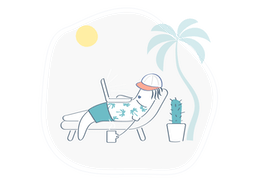 Confirm the details of service you have hired through one of our partner packers and movers. Then rest assured. Sit back and relax while our partner movers will do the job.
HOUSE MOVING PROCESS

Approximate Packers and Movers Charges and Rates
Packers and Movers Charges for Local Shifting
| | | | | |
| --- | --- | --- | --- | --- |
| Moving Type | Packing Charge | Labor Charge | Transport Charge | Total Charges |
| 1 BHK House | Rs 1,000 – 2,000 | Rs 1,000 – 3,500 | Rs 1,000 – 3,500 | Rs 3,000 – 9,000 |
| 2 BHK House | Rs 1,500 – 3,500 | Rs 1,500 – 5,500 | Rs 1,500 – 4,000 | Rs 4,500 – 13,000 |
| 3 BHK House | Rs 1,500 – 4,500 | Rs 1,500 – 7,500 | Rs 3,000 – 6,000 | Rs 6,000 – 18,000 |
| 4/5 BHK House | Rs 2,000 – 6,000 | Rs 2,000 – 9,000 | Rs 4,000 – 10,000 | Rs 8,000 – 25,000 |
Packers and Movers Charges for Intercity Shifting
| | | | | |
| --- | --- | --- | --- | --- |
| Moving Type/Distance | Up to 400 Km | 400 – 800 Km | 800 – 1300 Km | 1300 – 1900Km |
| 1 BHK House | Rs 6,000 – 15,000 | Rs 9,000 – 20,000 | Rs 10,000 – 22,000 | Rs 11,000 – 24,000 |
| 2 BHK House | Rs 8,000 – 18,000 | Rs 10,000 – 25,000 | Rs 12,000 – 24,000 | Rs 14,000 – 28,000 |
| 3 BHK House | Rs 10,000 – 25,000 | Rs 11,000 – 30,000 | Rs 13,000 – 28,000 | Rs 16,000 – 34,000 |
| 4/5 BHK House | Rs 15,000 – 30,000 | Rs 16,000 – 40,000 | Rs 18,000 – 45,000 | Rs 26,000 – 42,000 |