Looking for Packers and Movers in Amritsar Punjab? If yes then your search ends here. We at Packersandmover.com are providing services of professional packers and movers in Amritsar, Punjab at cheaper rates. We provide services for house shifting, office shifting, warehousing, bike shifting, and car transportation. You can hire packers and movers in Amritsar through this portal for local shifting and intercity shifting as well. We will provide you free quotations from 3 best-match pre-verified packers and movers in Amritsar, Punjab. Compare the packers and movers charges in Amritsar from different movers and packers, and hire the best service today!
Amritsar is a beautiful city located in the Indian state of Punjab. The city is just 28 kms from the border of the neighboring country Pakistan. It is a famous pilgrimage center especially for Sikh communities. The city is best known for the gilded Golden Temple (Harmandir Sahib) that is located at the center of the walled old town. The Golden Temple is the holiest Gurdwara of the Sikh religion. Located at the end of the walkway, the Gurdwara is surrounded by the sacred Amrit Sarovar Tank (Lake), where devotees bathe.
We are providing shifting services in all across the city of Amritsar, Punjab. So, get in touch with us today for free quotes. Compare the rates and hire the best packers and movers in Amritsar today!
How Does It Work?
Tell us about your move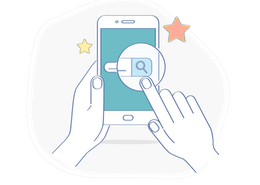 Describe the specific move details including service you are looking for. We will match your request with the best movers that can meet your requirement perfectly.
Get 3 quotations from best movers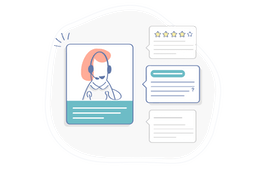 Get 3 quotes from different partner movers and packers within minutes. Compare rates, reviews, and credentials before you select a company of packers and movers.
Sit back and relax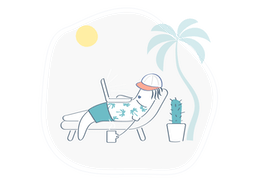 Confirm the details of service you have hired through one of our partner packers and movers. Then rest assured. Sit back and relax while our partner movers will do the job.
Approx. Packers and Movers Amritsar Charges
Packers and Movers Charges for Local Shifting
| | | | | |
| --- | --- | --- | --- | --- |
| Moving Type | Packing Charge | Labor Charge | Transport Charge | Total Charges |
| 1 BHK House | Rs 1,000 – 2,000 | Rs 1,000 – 3,500 | Rs 1,000 – 3,500 | Rs 3,000 – 9,000 |
| 2 BHK House | Rs 1,500 – 3,500 | Rs 1,500 – 5,500 | Rs 1,500 – 4,000 | Rs 4,500 – 13,000 |
| 3 BHK House | Rs 1,500 – 4,500 | Rs 1,500 – 7,500 | Rs 3,000 – 6,000 | Rs 6,000 – 18,000 |
| 4/5 BHK House | Rs 2,000 – 6,000 | Rs 2,000 – 9,000 | Rs 4,000 – 10,000 | Rs 8,000 – 25,000 |
Packers and Movers Charges for Intercity Shifting
| | | | | |
| --- | --- | --- | --- | --- |
| Moving Type/Distance | Up to 400 Km | 400 – 800 Km | 800 – 1300 Km | 1300 – 1900Km |
| 1 BHK House | Rs 6,000 – 15,000 | Rs 9,000 – 20,000 | Rs 10,000 – 22,000 | Rs 11,000 – 24,000 |
| 2 BHK House | Rs 8,000 – 18,000 | Rs 10,000 – 25,000 | Rs 12,000 – 24,000 | Rs 14,000 – 28,000 |
| 3 BHK House | Rs 10,000 – 25,000 | Rs 11,000 – 30,000 | Rs 13,000 – 28,000 | Rs 16,000 – 34,000 |
| 4/5 BHK House | Rs 15,000 – 30,000 | Rs 16,000 – 40,000 | Rs 18,000 – 45,000 | Rs 26,000 – 42,000 |
Find Best Packers and Movers in Your City
---