Professional packers and movers in Panipat in the state of Haryana are relocation companies that provide services for different shifting requirements. We at Packersandmover.com have the best-rated packers and movers from Panipat that are licensed, registered, experienced and background checked. We will provide you free quotes from best-match movers and packers in Panipat. You only need to compare the price estimates and hire the best service within budget.
How Does It Work?
Tell us about your move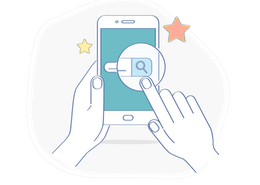 Describe the specific move details including service you are looking for. We will match your request with the best movers that can meet your requirement perfectly.
Get 3 quotations from best movers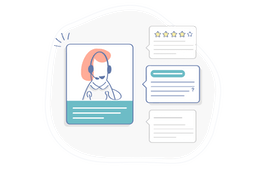 Get 3 quotes from different partner movers and packers within minutes. Compare rates, reviews, and credentials before you select a company of packers and movers.
Sit back and relax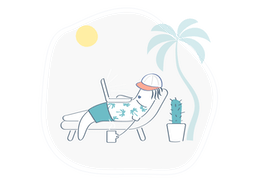 Confirm the details of service you have hired through one of our partner packers and movers. Then rest assured. Sit back and relax while our partner movers will do the job.
Packers and Movers Panipat Charges and Cost Affecting Factors
Approximate packers and movers charges in Panipat will range from Rs 3,000 to Rs 18,000 for local shifting within the city. The price of intercity relocation services offered by packers and movers in Panipat will depend on the basis of the distance between Panipat and your next city. The average packers and movers Panipat charges for intercity relocation will be Rs 30,000.
The price will vary depending on the various factors like the total volume & weight of items, the packing materials, the types of truck needed for transporting goods, the choice of truck between shared truck and dedicated truck, the time & season of shifting, the experience of moving company. There can be various other factors which may influence the cost of hiring packers and movers in Panipat. So, compare the quotes from at least top 3 movers and packers in Panipat to hire the shifting services at cheaper rates.
Packers and Movers Charges for Local Shifting
| | | | | |
| --- | --- | --- | --- | --- |
| Moving Type | Packing Charge | Labor Charge | Transport Charge | Total Charges |
| 1 BHK House | Rs 1,000 – 2,000 | Rs 1,000 – 3,500 | Rs 1,000 – 3,500 | Rs 3,000 – 9,000 |
| 2 BHK House | Rs 1,500 – 3,500 | Rs 1,500 – 5,500 | Rs 1,500 – 4,000 | Rs 4,500 – 13,000 |
| 3 BHK House | Rs 1,500 – 4,500 | Rs 1,500 – 7,500 | Rs 3,000 – 6,000 | Rs 6,000 – 18,000 |
| 4/5 BHK House | Rs 2,000 – 6,000 | Rs 2,000 – 9,000 | Rs 4,000 – 10,000 | Rs 8,000 – 25,000 |
Packers and Movers Charges for Intercity Shifting
| | | | | |
| --- | --- | --- | --- | --- |
| Moving Type/Distance | Up to 400 Km | 400 – 800 Km | 800 – 1300 Km | 1300 – 1900Km |
| 1 BHK House | Rs 6,000 – 15,000 | Rs 9,000 – 20,000 | Rs 10,000 – 22,000 | Rs 11,000 – 24,000 |
| 2 BHK House | Rs 8,000 – 18,000 | Rs 10,000 – 25,000 | Rs 12,000 – 24,000 | Rs 14,000 – 28,000 |
| 3 BHK House | Rs 10,000 – 25,000 | Rs 11,000 – 30,000 | Rs 13,000 – 28,000 | Rs 16,000 – 34,000 |
| 4/5 BHK House | Rs 15,000 – 30,000 | Rs 16,000 – 40,000 | Rs 18,000 – 45,000 | Rs 26,000 – 42,000 |
Find Best Packers and Movers in Your City
---